Manifesto Series: Souvenirs for an Ideal City
Tuesday November 28, 2017
"Give Me My Land Back," Atelier van Lieshout. Commissioned by Storefront for Art and Architecture for Souvenirs: New New York Icons, 2017. Photo courtesy the artist.
Manifesto Series: Souvenirs for an Ideal City
Tuesday, November 28th, 2017
7 – 9 pm
#storefrontseries   #manifestoseries   #souvenirs   @storefrontnyc
With Joep van Lieshout, Arjen Oosterman, QSPACE, and Marga Weimans.
As a contemporary form of commercialized nostalgia, souvenirs are the ultimate cliche in the representation of a city. Pocket-sized, acritical, and cheap, they populate tourist sites all over the world with a patina of innocence.
Souvenirs produce collective imaginaries made up of lines that follow the profiles of superlative sculptures, buildings, and stories. They have become the reference points that anchor a particular culture in time, representing (consciously or not) political, cultural, and social values.
Manifesto Series: Souvenirs for an Ideal City is organized as part of Storefront's current exhibition, Souvenirs: New New York Icons. The event invites an international group of architects, designers, photographers, curators, and researchers to reflect upon the objects and imaginaries that define the global city. Participants will reimagine the icons of the city, and will present manifestos for new "souvenirs for an ideal city" in an effort to explore the concept of iconography and what icons mean for the city today.
About the Participants:
Joep van Lieshout is a sculptor and visionary known for exploring the boundaries of art, of ethics, of society. His work is not limited to sculptures and installations, but also comprises buildings and furniture, as well as utopian and dystopian visions. In his projects, Van Lieshout focuses on systems, power, autarky, life, sex and death – the human individual in the face of the greater whole. In 1995, Van Lieshout founded his studio, Atelier Van Lieshout; ever since, he has been working under the studio moniker to undermine the myth of the artistic genius.
Arjen Oosterman is a critic, educator and curator. With a background in architectural history he is editor-in-chief of Volume magazine (since 2007). For Volume's publisher Archis, he is engaged in book publications and projects, the current one being Trust in the Blockchain Society. As an educator, he taught architectural history and later on specialized in research and writing at schools of architecture. He published first and foremost in Archis and Volume, but also in other magazines like l'Architecture d'Aujourd'hui, Baumeister, Rassegna, and Manifesto. He has written, edited, and contributed to books on contemporary Dutch architects and architecture, contributed to Dutch television documentaries, been member of juries and awards, and lectured internationally.
QSPACE is a queer architecture research and design studio that defines itself as mixing queer theory, social justice, and design practice. Beyond a collection of individuals, QSPACE is a platform for research projects by students and professionals working on queerness in the built environment, producing research and outputs on topics such as gender inclusive bathroom design, LGBTQ homelessness and housing, and queer histories in architecture. QSPACE pushes for organized action through exhibitions, publications, digital archiving, and design guidelines, making questions of gender and sexuality visible to a field that has traditionally subverted such questions. In the absence of a centralized voice, QSPACE is a hub for students, professionals, and academics to connect and collaborate. As architects, the studio believes that design can and should play an active role in responding to social change, and hopes to offer the tools with which to create it.
Marga Weimans is an international fashion house that expands itself to multiple disciplines including fashion, architecture, and fine arts. Weimans graduated from the Antwerp Royal Academy of Fine Arts. Her work has been purchased by and exhibited at the Groningen Museum, and her collections were presented in two haute couture weeks in Paris and in several Dutch exhibitions. Weimans pushes the boundaries of the industry, exploring the connections between fashion and architecture. Her collections are very broad: from haute couture to pret a porter, including architectural showpieces and minimalistic dresses. She incorporates elements of nature and space, and uses earth tones and natural fabrics. She works with 3D perspectives, and has used materials such as wood, iron, and resin as well as creating her own material by mixing fabric with fiberglass. Weimans is also interested in exploring the role of black women in our current global, complex culture. With her collection "Source of Power Collection," Weimans puts forth an image of the eccentricity, political incorrectness, and dignity that come to play in analyzing the contemporary black woman.
About the Manifesto Series:
"To launch a manifesto you have to want: A, B & C, and fulminate against 1, 2 & 3. Work yourself up and sharpen your wings…" -Tristan Tzara, Dada Manifesto (1918)
The Manifesto Series is one of the Storefron's ongoing event series formats. It seeks to encourage the formulation of positions and instigate spirited discussion and exchange in a dynamic and polemical context. The format therefore differs from that of other talks and presentations. Rather than putting forth a synthetic lecture or a series of projects, participants are invited to deliver a concise, point-by-point manifesto, with the hope that their positions will provide the grounds for discussion to test various hypotheses in real time.
—
Attendance and Seating
All Storefront events are free and open to the public. Seating is on a first come, first served basis, with priority seating available for members of Storefront. If you are a member and would like to reserve a seat, contact jk@storefrontnews.org.
To become a member, see here.
Support
This event is part of the Crossovers Program, a collaboration between Storefront and the Het Nieuwe Instituut. The program is supported as part of the Dutch Culture USA program by the Consulate General of the Netherlands in New York.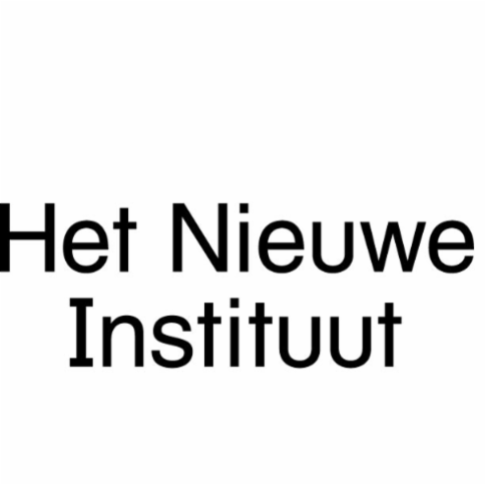 Storefront's programming is made possible through general support from Arup; DS+R; F.J. Sciame Construction Co., Inc.; Gaggenau; Knippers Helbig; KPF; MADWORKSHOP; ODA; Rockwell Group; Tishman Speyer; the Foundation for Contemporary Arts; The Greenwich Collection Ltd.; the Lily Auchincloss Foundation; the New York State Council on the Arts with the support of Governor Andrew Cuomo and the New York State Legislature; public funds from the New York City Department of Cultural Affairs in partnership with the City Council; The Peter T. Joseph Foundation; and by Storefront's Board of Directors, members, and individual donors.