New York Architecture Book Fair
Saturday September 23, 2017 – Friday June 30, 2017
The first edition of the New York Architecture Book Fair, presented in May and June of 2018, will take the form of an exhibition at Storefront's gallery space and a network of pop-up architecture book collections in partnership with local bookstores and cultural organizations.
Leading up to the book fair, Storefront launches a ten-month series of discussions and programs, including a series of salons in private libraries, aimed at reflecting upon the last thirty five years of architecture and book production in a global context.
With an archeological and projective twist, the project seeks to celebrate and evaluate both existing and missing volumes of a history still in the writing.
See the full list of recent and upcoming programs associated with the New York Architecture Book Fair below.
Learn more about the New York Architecture Book Club, an invitation-based network of individuals and firms that serve as the key group supporting the book fair.
—————————————-
RECENT PROGRAMS 
Saturday, September 23rd, 2017
1-6 pm

at The Great Hall at Cooper Union
RSVP here [open to the public; Storefront members get priority seating]
Reflecting upon the monographs, history and theory books, edited volumes, essays, and compilations that comprise our libraries and bookstores, one wonders: which architecture books have we produced that constitute the foundations of our contemporaneity?
Architecture Books / Yet to be Written / 1982-2017-2052 asks seminal voices in the discipline and profession to examine the recent history of architecture and book production. Each speaker will select and present a book published over the last thirty five years that is fundamental to the understanding of contemporary architecture culture, as well as a "book yet to be written."
—-
BOOKS-NOW
As part of the launching conference, Storefront presents BOOKS-NOW, a selection of signed architecture books published over the past year. At the conference, they will be accompanied by rare and out-of-print editions written by conference participants. Books will be on sale at a special discounted rate.
See the full list of books here.
—-
Sunday, September 24th, 2017
RSVP here [open to the public]
Alexandra Cunningham
 and 
Eva Franch
 moderate a series of presentations by emerging and established architects and critics to kick off the series of ongoing events leading up to the
New York Architecture Book Fair. 
Participants include Benjamin Aranda, Craig Buckley, Kersten Geers, James Graham, Lydia Kallipoliti, Dominic Leong, and Christian Wassman.
—————————————-
Global Survey of Architecture Books
Ongoing, February – June 2018
Storefront invites nominations of books by international academics, practitioners, and scholars in a new Global Survey of Architecture Books. The survey will unveil volumes from many cultural contexts that contribute to a better understanding of local and global modes of knowledge production.
A final selection of 100 books, chosen by an international jury, will be displayed at Storefront for Art and Architecture's gallery space in June 2018 as part of the New York Architecture Book Fair. The books will also be featured an upcoming publication called The Book of Architecture Books.
A larger selection of books will be exhibited at the New York Public Library during the fair.
—-
Salons: Personal Collections
February – June 2018
A series of seven private salons will be held in the homes of prominent New York City based architects. Each event will explore a selection of books from the host's personal library, open to audiences for the first time. The salons will be structured as informal conversations with invited guests.
Events will be recorded and made available in the form of podcasts and a series of essays.
Salon #1: Bernard Tschumi – February 15th, 2018 
Salon #2: Anthony Vidler – March 15, 2018
Other hosts (yet to be confirmed) include: Henry Cobb, Beatriz Colomina & Mark Wigley, Cynthia Davidson & Peter Eisenman, and Steven Holl.
—-
Bookstore Selections
May – June 2018
During the New York Architecture Book Fair, bookstores and organizations across New York City will display pop-up collections of architecture books in their spaces.
_______________________________________________________________________________
Project Support
Programming partners during and in advance of the fair include The Cooper Union, the Graduate School of Architecture, Planning, and Preservation at Columbia University, e-flux Architecture, the New York Public Library, and Printed Matter.

The New York Architecture Book Fair is part of the Crossovers Program, a collaboration between Storefront and the Het Nieuwe Instituut. This program is supported as part of the Dutch Culture USA program by the Consulate General of the Netherlands in New York.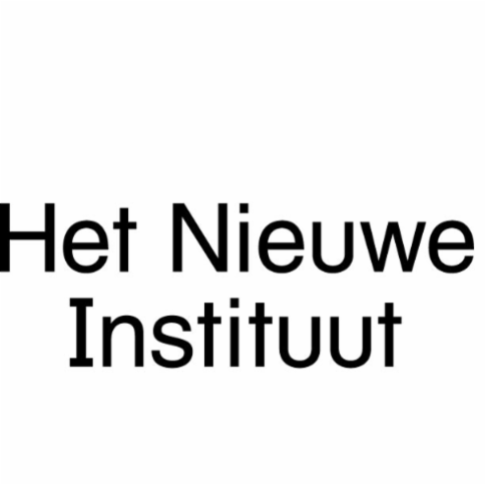 General Support
Storefront's programming is made possible through general support from Arup; DS+R; F.J. Sciame Construction Co., Inc.; Knippers Helbig; KPF; MADWORKSHOP; ODA; Rockwell Group; Roger Ferris + Partners; Tishman Speyer; the Foundation for Contemporary Arts; The Greenwich Collection Ltd.; the Lily Auchincloss Foundation; the New York State Council on the Arts with the support of Governor Andrew Cuomo and the New York State Legislature; public funds from the New York City Department of Cultural Affairs in partnership with the City Council; The Peter T. Joseph Foundation; and by Storefront's Board of Directors, members, and individual donors.