Street Architecture Competition – IDEAS CITY 2015
Monday December 22, 2014 – Monday February 23, 2015
Temporary Outdoor Structures for IDEAS CITY 2015
STREET ARCHITECTURE COMPETITION
TEMPORARY OUTDOOR STRUCTURES FOR IDEAS CITY
NEW YORK 2015
The Competition
On the occasion of IDEAS CITY 2015, the biennial Festival created to explore the future city and to effect change—Storefront for Art and Architecture, along with the New Museum and the New York City Department of Transportation, is launching a Competition for the design and construction of an outdoor structure—a work of "Street Architecture" that facilitates new forms of collective gathering and engagement with the city.
IDEAS CITY 2015 is the third iteration of the biennial Festival organized by the New Museum in partnership with the Architectural League of New York, Bowery Poetry Club, Cooper Union, the Drawing Center, and Storefront for Art and Architecture. The 2015 theme, The Invisible City, will be an invitation to explore the question of visibility and related dynamics, including transparency and surveillance, citizenship and representation, expression and suppression, and participation and dissent, as defining forces within the contemporary city.
IDEAS CITY 2015 will take place in downtown New York from May 28 to 30 , 2015 . On Saturday, May 30, 2015, the winning entry of this competition will occupy a designated pedestrianized outdoor space in the vicinity of the New Museum and Bowery area and host programs and activities throughout the day.
The Challenge: Street Architecture
IDEAS CITY 2015 will be organized around a number of stages distributed throughout the neighborhood that will become hubs of activity for a Street Festival taking place on Saturday, May 30.
These hubs will host events including live talks, debates, screenings, performances, games, and workshops.
For IDEAS CITY 2015, we are soliciting designs for a work of mobile architecture suited for hosting daring feats of oratory. The proposal will be a platform for conversation and debate; the exploration of ideas, dreams, and themes; the proclamation of manifestos; acts of intellectual communion; and declarations of dissent.
Proposals that address new forms of civic engagement for the urban context and that consider spaces, typologies, and objects including but not limited to: the Podium, the Mobile Theater, the Speakers Corner, the Megaphone, the Gavel, the Protest Booth, and other tactics supporting interdisciplinary discourse, are encouraged.
Proposed projects, which can consist of one or multiple structures, should be able to host citizens of all ages and physical abilities. In cases where multiple structures are proposed, at least one should be able to host a minimum of twenty-five people. While it is not mandatory for the structure to provide shelter from the elements, these amenities would be welcome.
Entrants should consider and specify power supply and other technological and digital aspects in their proposals if deemed appropriate.
Site Description and Scope
The Competition aims to reinvent a site-less typology with a call for projects that propose new modes of site engagement without a particular site limit.
During the Festival, which will be facilitated by street closures TBD [see annex 1], the Street Architecture will be roughly located around the New Museum and its surrounding streets. The information provided in the map is for orientation only and is subject to change. However, it is important to consider the dimension of the streets, sidewalks, fire egress lines, trees, street furniture, and lighting, etc.
Schedule:
Registration Deadline>>>>>>>>>>>>>>>>>>>January 23, 2015
Deadline to Submit Questions>>>>>>>>>>>> February 2, 2015
Common Answers Published on Website>>> February 6, 2015
Competition Submission Deadline>>>>>>>>> February 23, 2015
Winner Announcement>>>>>>>>>>>>>>>>>> March, 2015
Design-Management-Construction Period>>>> March-April-May 2015
IDEAS CITY—Street Architecture Installation>> May 30, 2015
Design Requirements
Due to the outdoor nature of the project and its situation in the public realm, submissions must comply with the following requirements:
– Easy assembly, disassembly (two hours total), storage, transport, and reusability in future years need to be an integral part of the design

– The structure should comply with the NYC Building Code for its type of structure and shall be prepared for permit applications

– Allow for a fifteen-foot-wide fire egress lane on every street and allow clearance for all existing fire hydrants

– Structures must be self-standing without the need of making modifications to the street or sidewalk

– Structures should preferably integrate outlets or power sources

– A thorough understanding of the materials used and their life cycle needs to be an integral part of the project

– The design and proposed installation methodology of the structure shall be subject to an engineering review and certification by the Engineer who is part of the winning team

– The structure needs to be properly weighted for weather/wind. If ballast is needed, water should be used
Submission Requirements
All submission materials must have a Title and include the Identification Number provided following registration. No names or identifying information should be placed on any document except on the form inside the identification envelope. The following should be submitted for consideration:
Panels
Two 34" x 44″ [FM1] portrait panels mounted on hard board. These will have the project title and identification number on the top right of the front and must contain the necessary drawings for the execution of the project, including but not limited to:
1. Plans, sections and details. Recommended scales: 1″=1'0″, 1/4″=1'0″, and 3/32″=1'0″ [FM2]
2. Two visual representations of the project that convey its use
3. A structural study
4. A regulations compliance form [each project is responsible for demonstrating a total control and awareness of the rules and regulations that affect the proposal]
5. A production and assembly time schedule
6. A detailed execution budget
7. A 300-word description of the project
Book
A bound project documentation book of five pages minimum and thirty pages maximum in portrait format (11 x 17″). The book must contain all the information presented in the panels plus any additional information necessary to evaluate the project in its full scale and scope. Title and Identification Number must be included on the cover page.
Identification Envelope
A sealed envelope containing the signed Identification Form and Privacy and Release Statement. The outside of the envelope should include the Title and Identification Number only.
Documents should be titled as such:
12345_Panel_1.pdf
12345_Panel_2.pdf
12345_Panel_1.jpg
12345_Panel_2.jpg
12345_Book.pdf [all pages in one single file]
12345_Book_page1.jpg [each page should have a jpg file]
12345_Identification Form.pdf
Eligibility / Conditions
1. Each submitting team must have as a team leader an Architect or Artist, and include an Engineer.
2. Additional team members from other disciplines are encouraged.
3. The team leader must have graduated or have started an independent practice within the last ten years.
4. There is no limit on the number of Submissions a given organization, team, or individual may submit, but each Submission must be registered separately and be accompanied by a unique Identification Number, separate registration fee payment, and each Submission must meet every Competition requirement.
5. Eligible Person(s) or Firm(s) must go through detailed guidelines and must agree to abide by the conditions mentioned therein before registration. Upon acceptance and after registering such Person(s) or Firm(s) shall qualify to enter the Competition.
6. To be eligible, each Submission must strictly read and comply with all the imperatives of the Festival as given in these Competition Guidelines. In case any entry is found to be noncompliant, it will be disqualified from entering the Competition. In case any Entrant(s) is found to have provided false information before or after registration, they will be liable for disqualification.
7. The Architect must be willing to observe and comply with all laws, rules, regulations, requirements, orders, and directions of any governmental authority that may pertain to the Architect's activities, and will be responsible for such observance and compliance from each agent, employee, contractor, or subcontractor engaged by the Architect in connection with the project.
8. By entering the Competition, any and all Entrants, and where applicable, their predecessors, successors, assigns, heirs, officers, directors, attorneys, agents, affiliates, parents, subsidiaries, employees, shareholders, and any other person or entity similarly situated, agree in full to these Terms and Conditions.
9. No Entrant shall receive or be entitled to receive any payment as a result of a submission or for granting the promoters any right here in or associated with the Competition except an award pursuant to the rules herein.
10. All registration fees are nonrefundable and nontransferable.
Budget / Prize
The winner will be awarded a production budget of $20,000 for construction, assembly, and disassembly. Additionally, the selected team will be awarded a design/managing fee in the amount of $7,500. All other production and fabrication expenses exceeding $20,000 shall be assumed by the winner.
The winner will work with the Festival task­force committee to realize the design and work with the organizers to obtain all permits and will be responsible for project management of manufacturers/vendors to produce the project.


Questions
All questions should be emailed to StreetArchitecture@storefrontnews.org by February 2, 2015. Relevant questions and answers will be posted on the Street Architecture page found on the www.storefrontnews.org website before or on February 6, 2015.
Registration / Identification Number
Competitors are required to register their intention to enter. This registration must be received by January 23, 2015 before midnight by submitting their application online at https://storefront.submittable.com/submit/37630 , which includes a $50 registration fee. Projects will not be juried without valid registration. After registration, each Entrant will receive an email with registration confirmation including a unique Identification Number of 7 digits.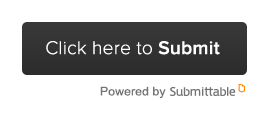 Anonymity
Competitors must not communicate with the Jury about the Competition in any way until there is a public announcement of the winner.
No partner, associate, or employee of any Jury member may participate in the Competition.
Selection Committee
Amale Andraos, Dean, Columbia University Graduate School of Architecture, Planning and Preservation
Eva Franch i Gilabert, Director, Storefront for Art and Architecture
Liam Gillick, Artist
Joseph Grima, Director, IDEAS CITY
Lisa Phillips, Toby Devan Lewis Director, New Museum, and Cofounder, IDEAS CITY
Emily Colasacco, Department of Transportation, DOT
Engineer, Buro Happold
The decision of the Jury shall be final and binding on all parties, and no disputes shall be entertained.
The Jury might declare the Competition deserted and reject any and all proposals received in response to this Competition.
Additional Information
Copyrights regarding the Projects shall remain the property of the Architect.
The actual structure will become the property of the New Museum and may be utilized by Storefront for Art and Architecture, the New Museum, and other institutions for future events and venues.
Submitted materials shall not be released nor exposed in public, press, or other media before the announcement of a winning entry or the cancellation of the Competition.
The Architect agrees to permit Competition sponsors to use the submitted materials for public posting, publication, or exhibition, or for archival, promotional, educational, and other purposes as such institutions shall determine. The Jury and/or Storefront for Art and Architecture reserve the right to cancel or suspend the Competition for any reason, including those causes beyond the organizer's control that could corrupt the administration, security, or proper participation in the Competition.
Storefront for Art and Architecture assumes no responsibility for postal, email, electronic, technical, or natural conditions that prevent the receipt or judging of a Competition submission or any part thereof.
Storefront for Art and Architecture reserves the right to amend these Guidelines at any time without notice.
No information contained in submissions shall be deemed confidential and such information may be shared with other governmental entities. Therefore, please do not submit any information that may be deemed proprietary in nature. Competition sponsors shall not be liable for any costs incurred by any respondent in the preparation, submittal, presentation, or revision of its submission. Competition sponsors shall not be obligated to pay and shall not pay any costs in connection with the preparation of such submissions.
Deadline
Submissions must be delivered to the Storefront for Art and Architecture gallery at 97 Kenmare Street on February 22 or February 23, 2015, between 11 a.m. and 6 p.m. EST.
Storefront for Art and Architecture
97 Kenmare Street
Notification
The winning entry will be directly contacted in late February 2015; a public announcement will follow in March 2015.
About IDEAS CITY 2015
IDEAS CITY 2015 is the third iteration of the biennial Festival organized by the New Museum in partnership with the Architectural League of New York, Bowery Poetry Club, Cooper Union, the Drawing Center, and Storefront for Art and Architecture.
IDEAS CITY was founded by the New Museum as a major collaboration between dozens of downtown arts, education, and community organizations to harness the power of the creative community and imagine our collective future. This initiative is built upon the core belief that arts and culture constitute a driving force behind the vitality of urban centers worldwide.
The inaugural Festival was launched in May 2011. It included a three-day conference of symposia, lectures, and workshops with visionaries and leaders, including exemplary mayors, architects, artists, and technology experts; a Street Festival with an innovative urban installation along the Bowery featuring over one hundred organizations and small businesses presenting model products and practices for a better city; and hundreds of independent projects and public events attracting over 70,000 participants. The overwhelmingly positive response led to the Festival's establishment as a unique biennial event in New York City.
The Street Architecture Competition is organized by Storefront for Art and Architecture and sponsored by the New Museum with the support of the Department of Transportation.
This Competition is supported by a grant from the National Endowment for the Arts. Art Works.
With the media support of Architizer.